Meet Dr. Scott Swartzentruber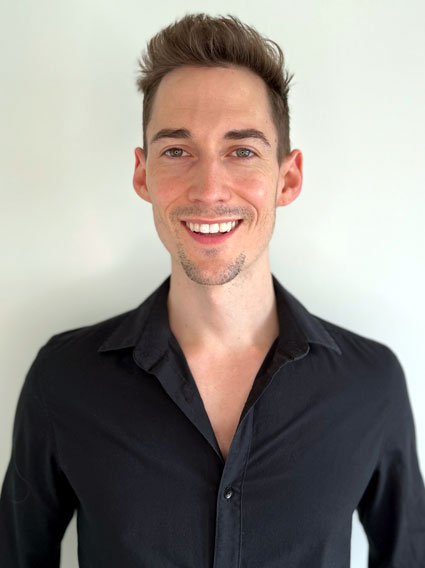 Dr. Scott was born and raised in Kitchener, Ontario, where he grew up playing competitive baseball. His first introduction to the world of chiropractic care at a young age due to various sports injuries and to treat his chronic headaches. This early introduction fueled a passion for wellness and treating the human body with non-invasive and natural methods.
Dr. Scott graduated from the University of Waterloo with a Bachelor of Science in Kinesiology (Honours) degree. Following graduation, he completed 4 years of study at the Canadian Memorial Chiropractic College (CMCC) in Toronto where he obtained his Doctor of Chiropractic Degree, obtaining the Magna Cum Laude designation.
Wanting to explore Canada further, he moved to Edmonton, Alberta to embark on new opportunities and adventures with his partner and their dog Cooper.
Dr. Scott's passion is to help people live their lives pain free, being able to continue doing the activities they love. He provides this care using patient specific and individualized diversified methods, where he develops a personalized care plan for every patient to best suit their needs and the goals they want to attain.
Outside the Clinic
When not in the clinic, you can find Dr. Scott baking, in the gym, exploring new restaurants around the city, or out for a walk with his dog, finding all the best parks.
Oxford Wellness Clinic is committed to the highest standards of excellence in service to Edmonton. Call us today!

Dr. Scott Swartzentruber | (780) 758-8323