Chiropractic Care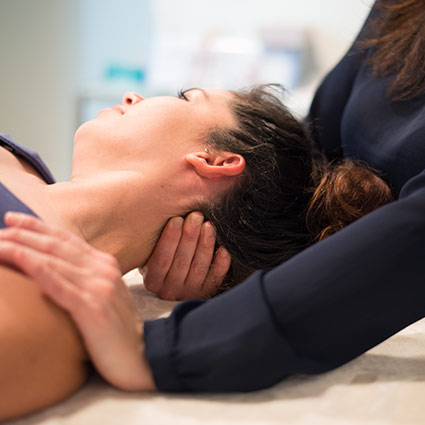 Chiropractic care has a vast array of health benefits that are suitable for people of all ages. From newborns all the way to seniors, everyone can reap the benefits of having chiropractic care.
Our chiropractor will customize a treatment plan that will enable you to optimize your health and life experiences and realize your freedom from pain.
Though you might associate chiropractic with pain, we have patients who aren't in discomfort but still come in for the occasional visit. They feel that it helps their body feel more relaxed and healthier. We welcome you to see what chiropractic can do for you, no matter what your goal may be.
Wellness treatments are recommended to help maintain your best physical health. Treatments help eliminate joint and muscle dysfunctions which may otherwise build up and lead to pain or discomfort.
Who We Help
Due to the integration of multiple therapy options, Oxford Wellness Clinic provides you a well-rounded, holistic approach to your care and well-being. We are here to help you find your solutions to your overall health and break down the barriers and obstacles that you may be experiencing. The many issues people seek our help with include:
Spinal Check Up
Back pain
Neck pain
Stress & Tension
Hip pain
Muscle or Joint pain
Knee & Foot discomfort
Headaches & Migraines
Carpal tunnel syndrome
Ankle sprains
Treatment Techniques
Dr. Sidhu is trained as a Diversified Chiropractor primarily using hands-on adjusting techniques, where manipulation of the joint is administered to increase joint mobility. We also specialize in muscle release techniques such as Graston and Active Release Therapy® to help proper muscular healing.
If you have osteoporosis or prefer a very gentle technique, the ArthroStim® adjusting instrument may be perfect for you. This low-force instrument is also often used in conjunction to your manual adjustment to fine-tune the joints and muscles. Not to mention, our patients love how it feels!
The chiropractic adjustment is a powerful technique to get to the root of the movement problem. Simply put, muscles and bones work together. Two bones come together to form a joint to which a muscle attaches through its tendon. Chiropractic adjustments happen at the joint level to increase joint mobility and improve muscle function. Whether you are experiencing a muscle or joint issue, it's important to treat both the muscle and the joint as one influences the other. Many of our patients report instant subjective reduction of muscle tension after a chiropractic treatment.
Many athletes see the benefits of having a chiropractor on their health team. Bodybuilders and other forms of competition and sport feel that chiropractic helps their symmetry and overall muscle function. Chiropractic treatments help maintain optimal muscle function by reducing joint restrictions that would otherwise limit function.
If you have been in a car accident or work-related injury, it is important to have your injury assessed and treated effectively in a timely manner. The expert team at Oxford Wellness Clinic is here to assist you through your claim.
Meet Our Chiropractors
Meet Dr. Roshni Sidhu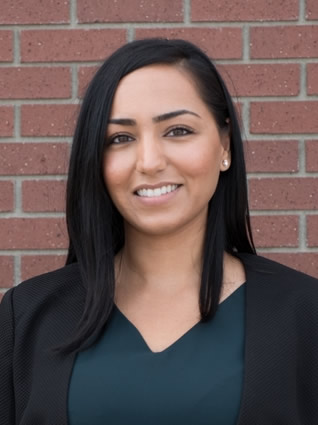 I'd Never Heard of Chiropractic Before
As long as Dr. Sidhu can remember, she's always liked to go against the grain. "I like challenges and inventing my own path." She'd never heard of chiropractic care, however, until she worked in an orthopedic surgeon's office during her time at the University of Alberta. Frustrated by some referrals, the surgeon felt that many of his patients would be better served by a chiropractor. "It was the first time I'd ever heard of one!"
Growing up in small-town northern British Columbia, chiropractic was a new idea for Dr. Sidhu. Many of her courses at the university were physics. The professor of one such course happened to be a chiropractor who taught biomechanics. A conversation with this professor led Dr. Sidhu to realize that chiropractic would be the perfect career.
Continuing to Learn
After completing her bachelor's degree in the University of Alberta in 2008, Dr. Sidhu decided to further pursue a career in chiropractic. She attended Canadian Memorial Chiropractic College and graduated as a Doctor of Chiropractic.
It's important to Dr. Sidhu that she stay updated on the latest health research and developments. She takes regular continuing education courses. The training Dr. Sidhu has undertaken include certifications in Active Release Therapy® and Graston Technique.
Help For An Array of Concerns
When it comes to patient care, Dr. Sidhu uses a combination of techniques and focuses on treating the root cause of the problem as well as its symptoms. Dr. Sidhu enjoys working with a diverse group of patient demographics and values building long-term relationships with them.
Her areas of expertise include
Arthritis
Athletic therapy
Biomechanics
Ergonomics
Female care
Jaw issues
Postural assessment and correction
Pregnancy
Stress reduction
Dedicated to Living Well
Being a lifelong advocate of healthy living, Dr. Sidhu has been an integral part of many physical health awareness campaigns. She dedicates her knowledge and training to encourage and promote preventive care, healthy aging, and active lifestyle. Dr. Sidhu's hobbies include working out, doing Muay Thai, running, and playing recreational team sports such as soccer. She also enjoys cooking and taking golf lessons.

Meet Dr. Naomi Velado-Tsegaye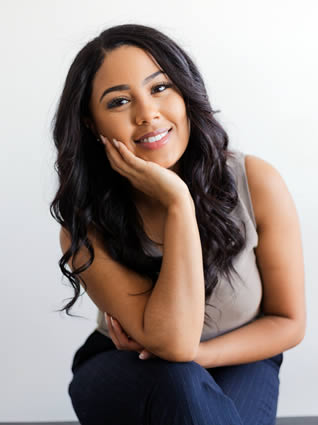 Dr. Velado-Tsegaye was born and raised in Edmonton, Alberta. She completed her undergraduate studies at the University of Alberta in Immunology and furthered her education in San Jose, California where she graduated from Chiropractic School at Palmer West with Honors.
Dr. Velado aims to address the root cause of a patient's pain or injury and uses a combination of techniques such as cupping, taping, MRT, and IASTM to promote spinal wellness. She enjoys getting to know her patients and learning their life stories.
She is passionate about her work and believes that human connection is an important part of the healing process. She has additional certifications in Webster technique for treating pregnant women and ART for soft tissue injuries/therapy.
In her spare time, you can find her painting, playing soccer, hiking, cycling, or enjoying time with friends and family.
Call Now
Contact Oxford Wellness Clinic today to schedule a same-day appointment! We do direct billing online.
CONTACT US »

Chiropractic Care | (780) 758-8323