Massage Therapy at
Oxford Wellness Clinic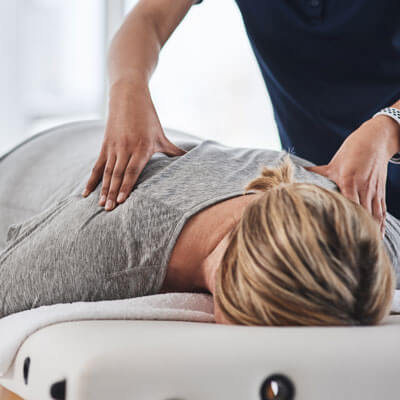 Massage therapy is considered to be one of the oldest healing arts. This therapy, which is offered at Oxford Wellness Clinic, involves the manipulation of the body's soft tissue.
Having regular massage therapy done helps to optimize one's health by specifically helping the muscles, connective tissues, tendons, ligaments and joints. Massage therapy has a therapeutic effect by acting on the muscular, nervous, and circulatory systems to improve overall wellness. Massage is an excellent adjunctive therapy when combined with your Chiropractic visit.
The techniques that are used at Oxford Wellness Clinic depend on the patient's needs based on your health goals.
MASSAGE INTAKE FORMS

Meet Our Massage Therapists
Kurt is a registered massage therapist who is results-driven, he personalizes his treatments based on the individual needs of his clients. Kurt specializes in deep tissue massage and integrates trigger point release, myofascial release, cupping, relaxation techniques and stretching into his treatments. He is very passionate about learning and will begin a master's instructor course this fall.
When he is not treating clients, you will find him volunteering in the community, enjoying the outdoors, playing sports, working out, and spending time with family and friends and those he loves.
Kurt looks forward to helping you achieve your goals and increase your wellness.
Emilaine, RMT, strongly believes and advocates for holistic health and wellness enhancing a life of balance. Her goal is to facilitate healing and restoration while educating and empowering clients on their journey to improve their general wellbeing.
Emilaine's outlook of life is optimistic which drives her passion for people and her love for her family. She practices and trains in Karate, enjoys yoga and meditation. Emilaine loves the scenery of the mountains and enjoys hiking, camping, and simply spending time outdoors.
Emilaine's services include Therapeutic & Relaxation Massage, Craniosacral Therapy, Visceral Massage and Lymphatic Drainage.
Therapeutic Massage Rates
60-minute Massage – $100.00
90-minute Massage – $140.00
Most extended health plans cover fees for massage therapy. Feel free to get in touch with us for any inquiries.

Massage Therapy North Edmonton AB | (780) 758-8323