Acupuncture in Edmonton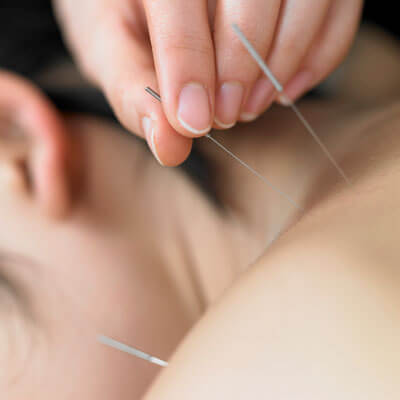 Acupuncture is a practice and component of Traditional Chinese Medicine (TCM). It is a complete healthcare system approach to treating and preventing disease. Acupuncture has been practiced for thousands of years and has been viewed as an alternative and complementary treatment choice in Western culture.
Frequently Asked Questions
What does acupuncture do?
In this traditional practice, diseases and health disorders are viewed as an imbalance of energy. Acupuncturists work with the body's energy, which flows along meridians or well-defined pathways. They aim to prevent or treat illnesses by inserting thin needles at specific points along the body's meridians to normalize the energy flow. Acupuncture induces biochemical changes in the body, which has beneficial effects and can drastically improve healing.
Does it hurt to have acupuncture?
Acupuncture rarely causes pain. What most people experience is a dull ache around the base of the needle or a slight tingling feeling when it is inserted. Points at the extremities, like toe or finger ends, can sometimes hurt but the sensation lasts for only a brief period.
Meet Our Acupuncturist,
Dr. Zakia Akodadi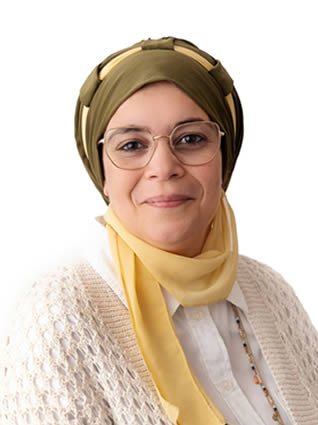 Dr. Zakia Akodadi is originally from Morocco where she started her education at Hassan II University of Medicine and Pharmacy and obtained her Doctorate of General Medicine in (2005). Upon graduation she worked as doctor and head of a health center in Morocco from 2007 to 2015 where she performed medical consultation, epidemiological surveillance of certain infections or pathological conditions, pregnancy, and childbirth monitoring program.
After moving to Canada in 2014, she decided to develop her skills and knowledge in treating patients by Combining both western and eastern medical approaches as it is often the optimal solution for recovering from several illnesses, so she decided to study acupuncture and Chinese medicine in MacEwan university in Edmonton, and she graduated in 2020.
Aside from Acupuncture, Dr. Zakia incorporates different modalities in her Treatments while helping her patients including electro-acupuncture stimulation, dry and wet Cupping, Guasha, Tuina massage (Chinese massage), ear and Scalp acupuncture, Moxibustion. In addition, Dr Zakia does Hijjama which is ("sucking") or wet cupping therapy, where blood is drawn by vacuum from a small skin incision for therapeutic purposes and it is an ancient bloodletting technique utilised in many parts of the Middle East, China and Europe.
Her professional interest tends towards a large spectrum of ailments including Pain management, mental health, female health, digestion problems, injury problems and other illnesses like cancer treatment side effect, high blood pressure, bell palsy recovery.

Acupuncture Edmonton, North Edmonton AB | (780) 758-8323