Pregnancy Chiropractic in Edmonton
Congratulations on your pregnancy! Our team knows this is a special time filled with anticipation and excitement. We're here to support you every step of the way, offering specialized
chiropractic care
tailored to the unique needs of expectant mothers like you.
How We Help
We help restore balance, alleviate pain, and enhance your overall well-being by gently adjusting your spine. This approach benefits you and your baby and promotes a smoother pregnancy, labour, and birthing experience.
During your visit, we adjust you the same as our non-pregnant patients. However, special pregnancy pillows are available to ensure comfort and accommodate your growing belly. These specially shaped pillows provide support and allow you to relax during your session, making the experience more enjoyable and stress-free.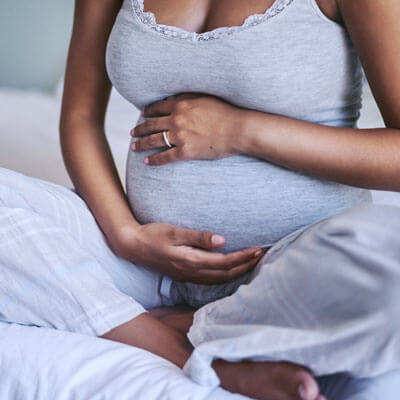 Priority Care for Both of You
Our team prioritizes the health and well-being of both mother and baby. Ensuring your nervous system remains intact creates an optimal environment for your baby's development.
As the nervous system is the first thing to form in a baby, it is crucial to maintain its proper function throughout your pregnancy. Our gentle care helps promote proper alignment and movement, reducing the risk of misalignments along the spine. Generally, we recommend weekly visits as a starting point; however, each pregnancy is unique, and your doctor may deem additional chiropractic sessions necessary.
Postnatal Wellness
Once your baby arrives, we support you with care focused on helping you recover faster and better by addressing hormonal imbalances, postural issues, and any discomfort in your pelvic or hip area. We also prioritize reducing stress levels, ensuring you can fully embrace the joys of motherhood without unnecessary additional strain.
Start Your Journey Today
Discover personalized care that works for you and your baby! Take the first step towards a healthy and comfortable pregnancy by booking an appointment with us today. Our team is eager to meet you and provide the exceptional care you deserve.

Pregnancy Chiropractic Edmonton, North Edmonton AB | (780) 758-8323