Custom Orthotics in North Edmonton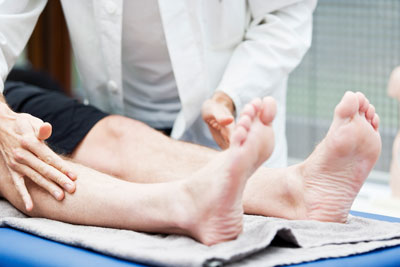 Your feet are a complex system composed of 52 bones, 66 joints, 214 ligaments and 38 tendons and muscles. The smallest muscle imbalance can cause you a tremendous amount of pain. If left untreated, chronic foot pain can prevent you from achieving the active lifestyle you desire.
Common Foot-Related Ailments
The most common types of foot pain that can result in poor function are:
Achilles tendonitis (rear foot pain)
Bunion pain (big toe pain)
Heel spurs (heel pain)
Plantar fasciitis (arch pain)
In such cases, foot orthotics can be helpful in restoring optimal timing and pressure patterns, which aid in the treatment of biomechanical abnormalities. A balance support system on your feet can also improve your posture, reduce the stress on joints and enhance your athletic performance.
Orthotics Created Just For You
At Oxford Wellness Clinic we offer a wide selection of custom orthotic types that are specifically designed for walking/running, golfing, skiing, skating, weightlifting, tennis, soccer and other activities. Using the 3D GaitScan™ technology, we will assess the dynamic and static loading of your steps and identify the deficiencies in it.
Contact Us Today!
Our custom foot orthotics are covered by many extended benefit plans. Call us now to take advantage of your coverage!
CONTACT US »
---
Orthotics North Edmonton AB | Oxford Wellness Clinic | (780) 758-8323