New Patients at Oxford Wellness Clinic
Welcome to
our practice
; we're so glad you chose us for your healthcare needs. Please complete our online paperwork before coming for your first visit. We suggest patients wear loose, comfortable clothing that allows for stretching. If you have scans or other pertinent medical information, we ask that you bring it with you. Please allow up to 45 minutes for the first visit.
The Report of Findings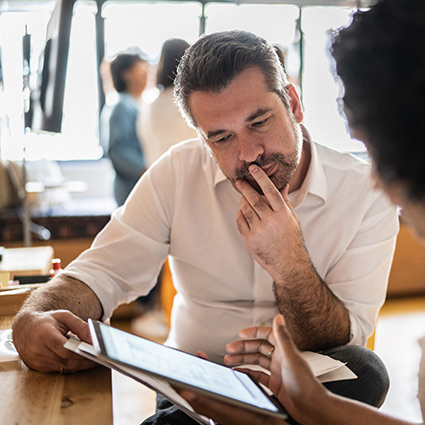 While not the norm, the report of findings and creating a care plan may be part of the initial visit, based on what you came in for. For most people, the doctor discusses their findings on the second visit and makes care recommendations.
On the second visit, we'll discuss the results of your exam and testing and what that tells us about your problem. You'll receive a prognosis and learn how our services may help, how long it will take, and any costs you may incur.
Financial Responsibility
Our booking software lists the pricing for services, so everything is transparent when you make an appointment. MVA and WCB are accepted. We are in-network with several carriers and direct bill health spending accounts. Mastercard and Visa are also accepted for payment.
Direct Billing
We can direct bill to the following insurance companies. Please call the office for more information if you have questions or concerns.
Alberta Blue Cross
Sunlife
Greenshield
Empire Life
SSQ
Medic Construction
Beneva Inc
Benefit Plan Administrators
Canada Life
Canada Life PSHCP
Canadian Construction Workers Union
Chambers of Commerce Group Insurance
CINUP
Claimsecure
Coughlin & Associates Ltd.
Cowan
D.A. Townley
Desjardins
Equitable Life
First Canadian
GMS Carrier 49 and 50
Group Health
Group Source
Industrial Alliance
Johnson Inc
Johnston Group
LiUNA Local 183
LiUNA Local 506
Manion
Manulife
Maximum Benefits
Peoples Corporation
RWAM
Simply Benefits
Telus Adjudicare
Union Benefits
UV Insurance
Get Started
Ready to get your health back on track? Our team is here to help; contact Oxford Wellness Clinic to schedule an appointment.
CONTACT US

New Patients at Oxford Wellness Clinic | (780) 758-8323