Chiropractic Care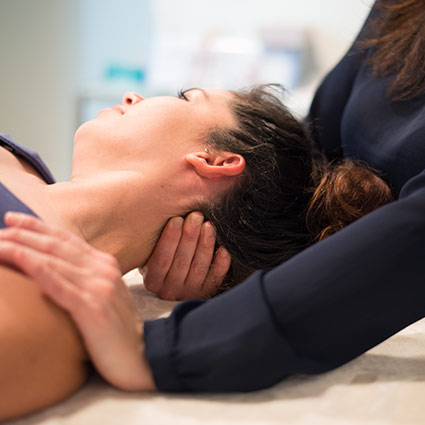 Chiropractic care has a vast array of health benefits that are suitable for people of all ages. From newborns all the way to seniors, everyone can reap the benefits of having chiropractic care.
Our chiropractor will customize a treatment plan that will enable you to optimize your health and life experiences and realize your freedom from pain.
Though you might associate chiropractic with pain, we have patients who aren't in discomfort but still come in for the occasional visit. They feel that it helps their body feel more relaxed and healthier. We welcome you to see what chiropractic can do for you, no matter what your goal may be.
Wellness treatments are recommended to help maintain your best physical health. Treatments help eliminate joint and muscle dysfunctions which may otherwise build up and lead to pain or discomfort.
Who We Help
Due to the integration of multiple therapy options, Oxford Wellness Clinic provides you a well-rounded, holistic approach to your care and well-being. We are here to help you find your solutions to your overall health and break down the barriers and obstacles that you may be experiencing. The many issues people seek our help with include:
Spinal Check Up
Back pain
Neck pain
Stress & Tension
Hip pain
Muscle or Joint pain
Knee & Foot discomfort
Headaches & Migraines
Carpal tunnel syndrome
Ankle sprains
Treatment Techniques
Our Chiropractor is trained as a Diversified Chiropractor primarily using hands-on adjusting techniques, where manipulation of the joint is administered to increase joint mobility. We also specialize in muscle release techniques such as Graston and Active Release Therapy® to help proper muscular healing.
If you have osteoporosis or prefer a very gentle technique, the ArthroStim® adjusting instrument may be perfect for you. This low-force instrument is also often used in conjunction to your manual adjustment to fine-tune the joints and muscles. Not to mention, our patients love how it feels!
The chiropractic adjustment is a powerful technique to get to the root of the movement problem. Simply put, muscles and bones work together. Two bones come together to form a joint to which a muscle attaches through its tendon. Chiropractic adjustments happen at the joint level to increase joint mobility and improve muscle function. Whether you are experiencing a muscle or joint issue, it's important to treat both the muscle and the joint as one influences the other. Many of our patients report instant subjective reduction of muscle tension after a chiropractic treatment.
Many athletes see the benefits of having a chiropractor on their health team. Bodybuilders and other forms of competition and sport feel that chiropractic helps their symmetry and overall muscle function. Chiropractic treatments help maintain optimal muscle function by reducing joint restrictions that would otherwise limit function.
If you have been in a car accident or work-related injury, it is important to have your injury assessed and treated effectively in a timely manner. The expert team at Oxford Wellness Clinic is here to assist you through your claim.
Call Now
Contact Oxford Wellness Clinic today to schedule a same-day appointment! We do direct billing online.
CONTACT US »


Chiropractic Care | (780) 758-8323