Meet Dr. Naomi Velado-Tsegaye, Chiropractor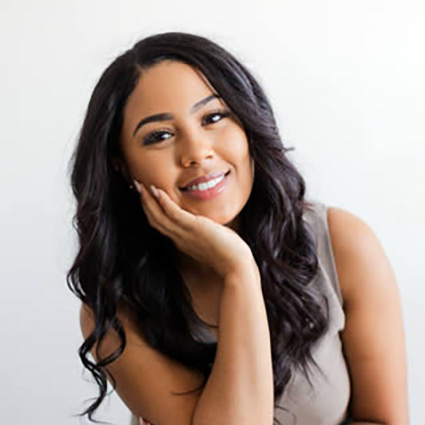 Dr. Velado-Tsegaye was born and raised in Edmonton. She completed her undergraduate studies at the University of Alberta in Immunology and furthered her education in San Jose, California, graduating from Chiropractic School at Palmer West with Honors.
Dr. Velado aims to address the root cause of a patient's pain or injury and uses various techniques, such as cupping, taping, MRT, and IASTM, to promote spinal wellness. She enjoys getting to know her patients and learning their life stories.
She is passionate about her work and believes that human connection is essential to healing. Dr. Velado has additional certifications in Webster technique for caring for pregnant women and ART® for soft tissue injuries and therapy.
Outside the Office
You can find her painting, playing soccer, hiking, cycling, or enjoying time with friends and family in her spare time.
Connecting With You
Dr. Velado connects with her patients to customize care to best suit their needs. With a diverse toolbox of techniques, you can be sure of getting the right services to achieve your health goals. Call today to schedule a visit.

Dr. Naomi Velado-Tsegaye | (780) 758-8323